How can I get and use my coupons? Why isn't my coupon shown in checkout?
Last updated 07/23/2018 14:24:52 PM
You can get and use your Fairyseason Coupons in 3 steps:
1. Open the coupons collection page https://www.fairyseason.com/user/coupon/get.
2. Click the coupons and they will be kept in your account in 1-3 seconds. Then you can check them immediately or have fun shopping!
3. At Checkout, click the drop arrow and then all valid coupons in your account can be shown and chosen by you. Finally click "Apply" to get the discount.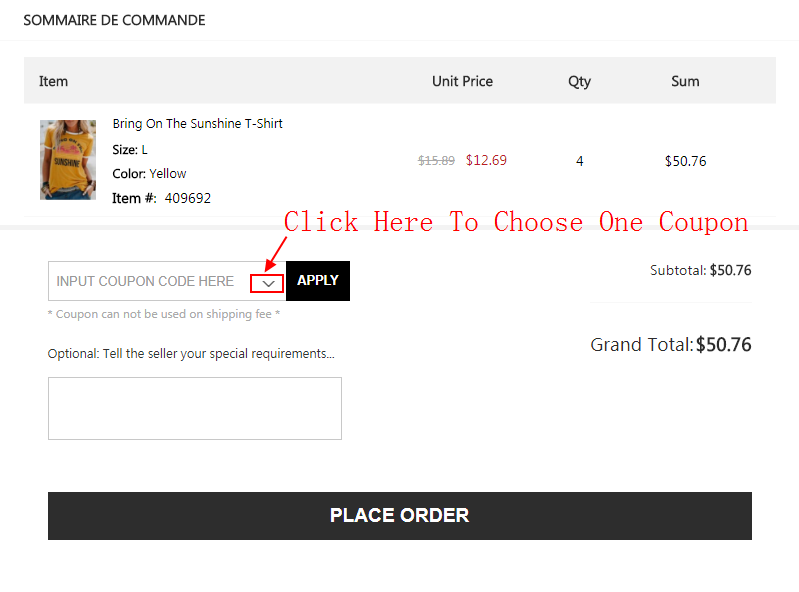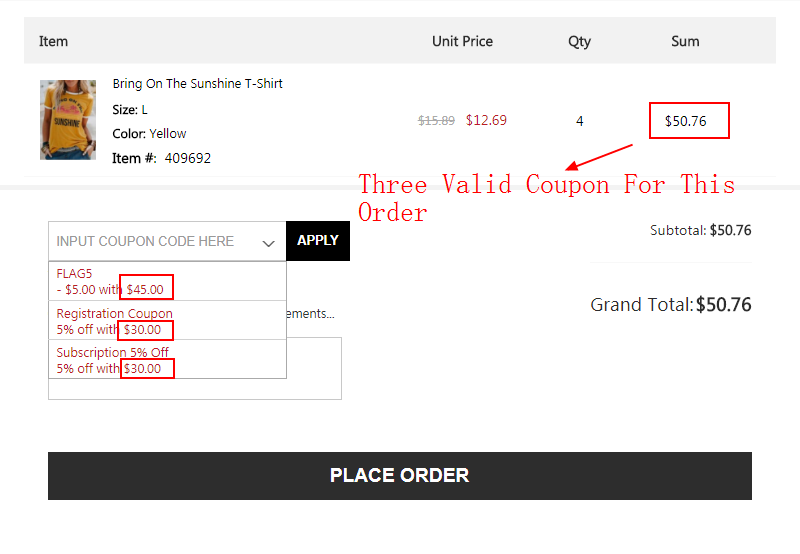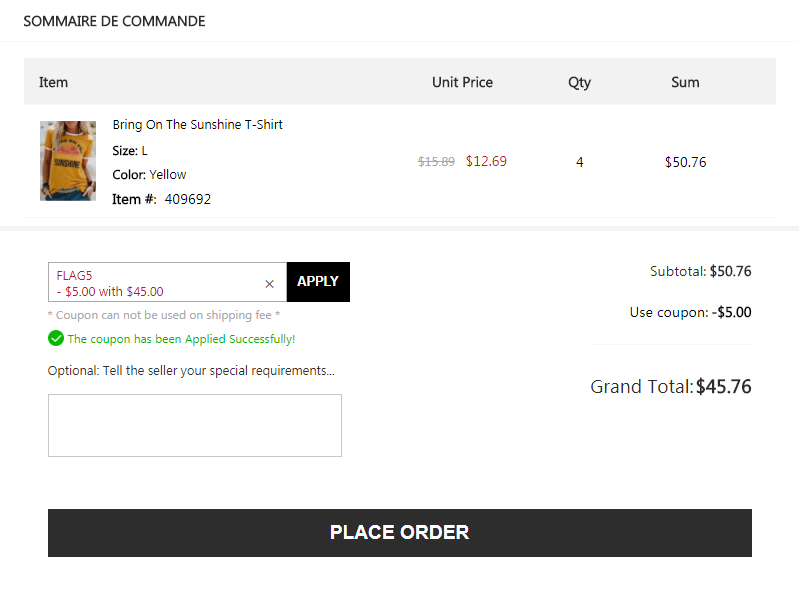 Did this answer your question?
Please note that your feedback will be looked into but you won't receive a reply from our Customer Care Team. If you have a question please use the Contact Us links on our Help pages.

Was this answer useful?